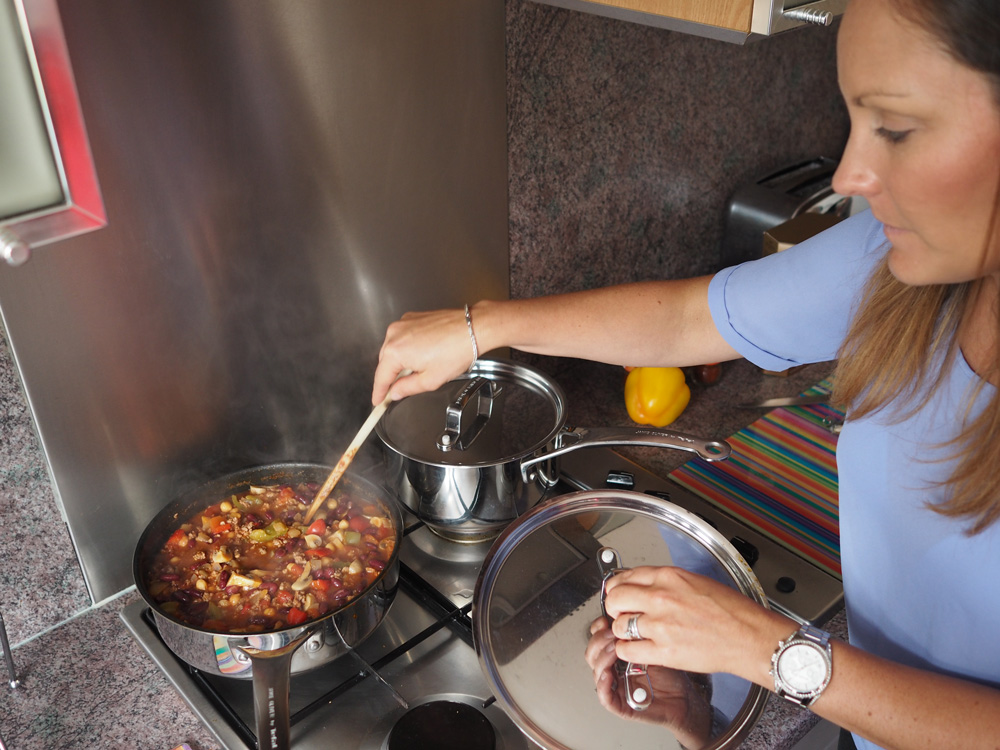 Healthy Cooking Innovations
for the Prestige consumer, UK
What do families in the UK cook and eat? How can we help our customers cook healthier and more nutritious meals, considering their time constraints and daily circumstances?
We embarked on a research project with our colleagues in the UK in order to find answers to these questions, with the ultimate goal of creating innovative cookware and kitchenware concepts geared towards our Prestige customers.
Home visits
We visited 8 families in various parts of the UK for lunch or dinner visits. By cooking with our hosts, we came to understand many aspects of local life and food culture.
Next steps: Ideation, Design & Production
Using our insights from the research, we're currently in development of some new concepts. Stay tuned for how the project turns out!