Hong Kong Trip March 2017
We as Innovation Factory are located all over from Hong Kong, England and Thailand, But we are close with the help of technology such as appear.in or slack applications. Not that face to face is not important but the flexibility of the work is also very important to us. So this trip MJ Parn and Earn flew from England and Thailand to Hong Kong for Special Event and Team gathering!
The purpose of this trip was to attend the Soft-Openning of our new office in Hong Kong, Join the Annual Dinner 2017, hands on-brainstorm on handful of projects with the team ;)
There was a lot of meetings, and catch up - help up with the team.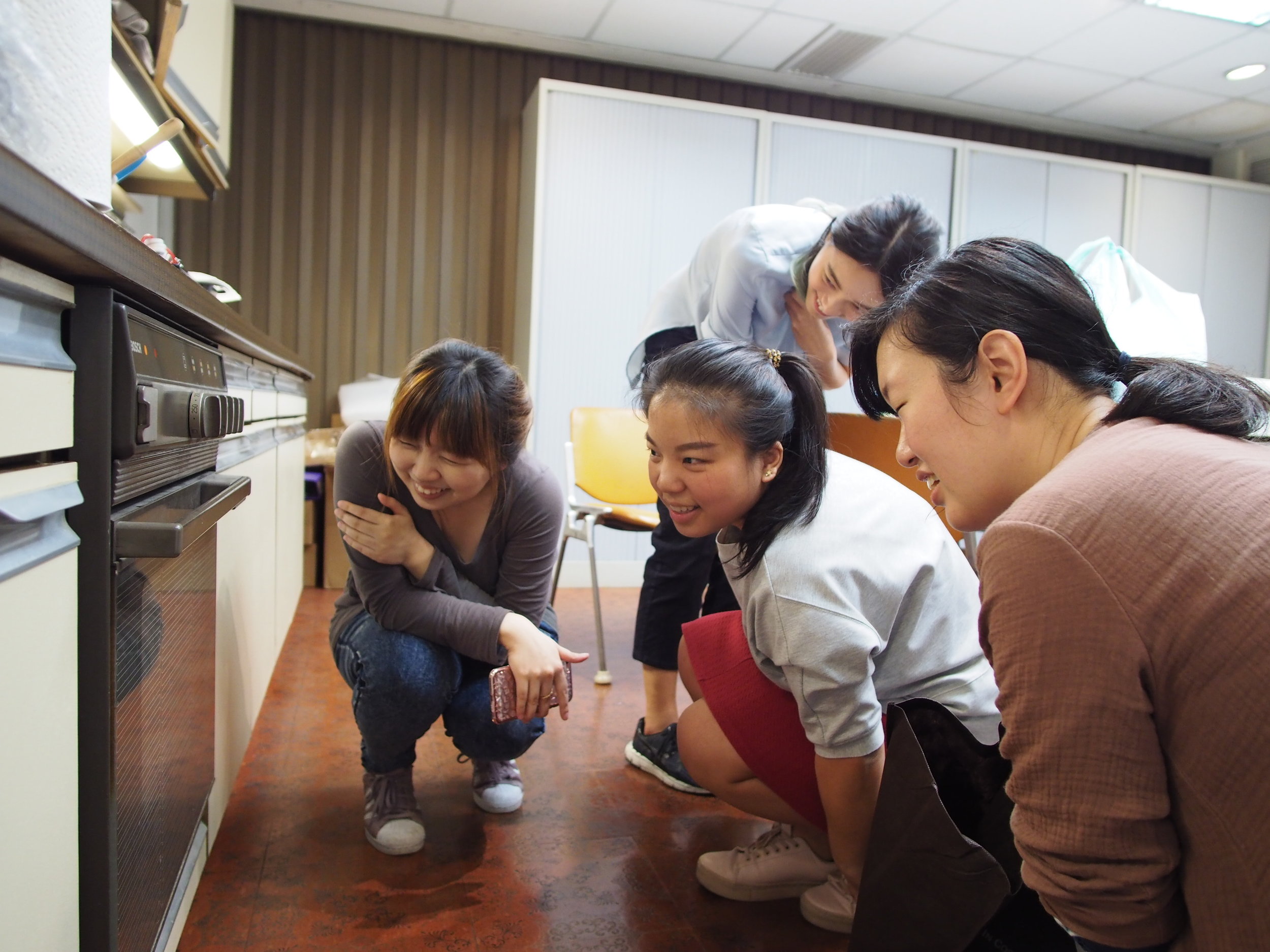 We got to meet many, many of our co-worker that we never met (mostly met by type via email or slack) it was so nice to finally know the person.
Enjoying Dim-sum with many departments.
Got to explore the beautiful city of Hong Kong (First time on the tramp!) - Kennedy Town Station.
Did a lot of cooking test, enjoy handing out the result (cupcakes, cheesecake, and chiffon cake!) to our co-workers <3
Since, it's so rare that we are together as team we have one night that we just cook tons of amazing food together, chit-chat, catch up, play some games, having a great time there.
Until next time Hong Kong! <3
Written by Paradee M.